KUR UMKM Could be a Business Opportunity for Insurance Companies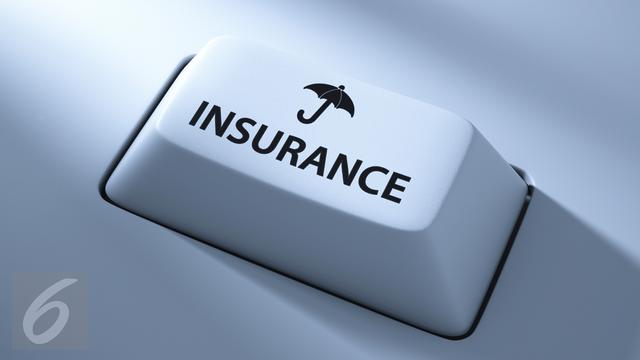 Jakarta Deputy for Macroeconomic and Financial Coordination of the Coordinating Ministry for Economic Affairs, Iskandar Simorangkir, invited insurance companies to carefully seize business opportunities amid the current Covid-19 pandemic.
He made this statement because the government is currently working hard to distribute social assistance (bansos) to small entrepreneurs, such as the People's Business Credit (KUR) for MSMEs in the smallest sectors.
"So you have to be able to anticipate that the impact is extraordinary. So take a look at the sectors, try to see government policies that are doing to be able to seize opportunities from this insurance business," he added in a webinar session, Thursday (17/9/2020) .
According to Iskandar, the government has done a lot of restructuring or relaxation of credit policies so that they can give breath to MSMEs during this pandemic.
For example, productive presidential assistance (banpres) with an authorized capital of Rp. 2.4 million to super micro KUR. Iskandar said that this assistance became the basic capital for MSME players to return to business when the economy had restarted.
"Of course, when demand rises, the government raises what is called a subsidized loan in the form of a super micro loan. The bigger the micro KUR, Rp 10-50 million. The bigger the small KUR, above Rp 50-500 million," he said.
Therefore, he considered, insurance companies, both private and state-owned enterprises, should be able to capture a lot of business opportunities in development for guarantees to MSMEs .
"Therefore, his name is a guarantor for a bright future. But we must watch out for the future risks of the possibility if for example the recovery is not as fast as we thought. That could lead to bad credit," said Iskandar.
The Ministry of Cooperatives and SMEs recorded that the total realization of KUR subsidies for Micro, Small and Medium Enterprises (MSMEs) until August 31, 2020 was IDR 9.8 trillion or around 51.8 percent of the budget ceiling of IDR 18.9 trillion.
"With the details of the guarantee fee subsidy (IJP) of Rp. 156 trillion, from a ceiling of Rp. 178 billion it is quite a large subsidy for the IJP," said Deputy for Financing at the Ministry of Cooperatives and SMEs Hanung Harimba Rachman, in signing the MoU for Financing the Ministry of Cooperatives and SMEs with BNI Syariah, in Jakarta, Wednesday (2/9/2020).
He continued, the regular KUR interest subsidy is around Rp. 8.3 trillion from the ceiling of Rp. 13.77 trillion, so that the progress is large enough for IJP and KUR subsidies.
Meanwhile, for additional KUR interest subsidies, especially for covid-19 conditions, an interest subsidy has been added to reach around Rp 1.3 trillion from the ceiling of Rp 4.9 trillion.
"So it is a progress regarding the KUR subsidy given to micro and small businesses," he said.
Hanung said that currently there are 42 KUR distributors, one of which is BNI Syariah. Of the 42 distributors, 38 banks, 1 non-bank financial institution (LKBB) and 3 cooperatives. Meanwhile, there are only two Sharia curators.
"We have one more extra today, that's why I consider it important, hopefully it can help Islamic finance institutions join the scheme to provide KUR interest subsidies," he said.
In addition, in order to record the national economic recovery, a committee meeting on MSME financing policy was held on July 27, 2020 to discuss relaxation of distribution policies.
"Now, we see that the special KUR distribution from the ceiling of Rp. 4.9 trillion has only been disbursed at Rp. 1.3 trillion. So the government has relaxed various policies so that the distribution of KUR is more precise and also given new schemes," he explained.
Following the scheme, first the KUR scheme will be issued a new scheme called the super micro KUR scheme with 0 percent interest until 31 December 2020, with a maximum ceiling of IDR 10 million.
"The main perpetrator is aimed at workers who have been laid off or housewives who do business in this program, no collateral is required," he said.
Another policy is the change in additional subsidies during the pandemic, which previously was 6 percent for the first 3 months, and 3 percent for the second 3 months, so all this until December 31 was expanded to get an additional 6 percent subsidy.
"The agreement at the meeting was a delay in setting the KUR target for the production sector of at least 60 percent. Previously, KUR was focused on the production sector, which was targeted at 60 percent. This was relaxed, at that time because many non-productive sectors such as trade were affected by this period. So the relaxation is the relaxation or the government's response to helping MSMEs, "he concluded.